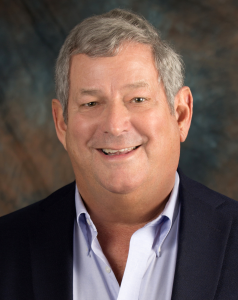 Born in Jacksonville, Florida, Chuck Bergman is a third-generation psychic medium who realized his gift at a very early age.  During his 32-year career as a police officer in Salem, Massachusetts, however, Chuck kept his gift under wraps. Since his retirement and going public as a psychic medium, the A&E Channel and The Biography Channel have featured Chuck on the program Psychic Search and he has been a repeat guest on many live radio shows, including Coast to Coast AM.
In addition to regularly holding sessions and giving readings as a medium, Chuck has helped numerous police departments around the world locate missing persons and solve murder cases. Chuck is the co-author of The Everything Guide to Evidence of an Afterlife (2011) and his autobiography Psychic Cop was published in 2012.
Now retired from the police force, he enjoys the freedom of using his gift, regularly holding group and private sessions in Middleburg, Florida, and phone readings with clients worldwide via Skype.  Chuck is passionate about educating people on the concept of life continuing after so-called death.
Military and Police Force
Chuck served in the United States Navy for 4 years overseas and in the Vietnam War, assigned to Special Ops and Radar Operations on aircraft carriers Shangri-La and John F. Kennedy.  For 32 years Chuck worked in the Salem MA Police Department as a motorcycle officer, patrol officer, computer and media specialist, and accident reconstructionist.  Since retiring from the police force, Chuck has assisted numerous law enforcement agencies across the country in on-going investigations.
Psychic Medium Background
Both Chuck's mother and grandmother were psychic mediums. To further hone his gifts, Chuck completed classes in meditation techniques, psychic mediumship, advanced mediumship, and is a certified Reiki Practitioner.
In the Media
Chuck has been featured in many news articles and appeared as a guest on live radio shows around the country, including Coast to Coast AM which has the largest listenership around the world.  In addition to print and radio, Chuck was profiled in the TV pilot Psychic Search which has aired more than a dozen times on the A&E and Biography channels.
Author
Chuck is the co-author of the 2011 book The Everything Guide to Evidence of the Afterlife – A scientific approach to proving the existence of life after death, a thought-provoking guide to examine scientific evidence to help the reader decide for him- or herself whether or not there is an afterlife.
Released in 2012, Chuck's autobiography Psychic Cop portrays his unique journey and depicts his balancing act between the conventional police world and the paranormal, and his journey toward psychic development.
Psychic Medium Group Events
In demand for group reading events, Chuck has hosted group reading sessions in multi-media forums in Boston, Philadelphia, Chicago, and throughout Florida in Jacksonville, Tampa, Sarasota, and St. Augustine.
Endorsements
James Van Praagh, the world-renowned psychic medium, teacher, and co-producer of the CBS drama The Ghost Whisperer, highly recommends Chuck for psychic mediumship readings and lists Chuck on his website.
Psychic Search (The Biography Channel) profiled Chuck Bergman: