A few places Chuck has been featured: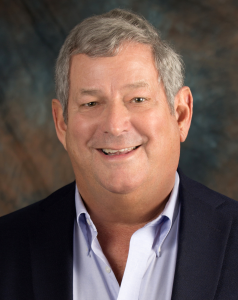 Chuck Bergman
Is an author, psychic medium and a retired police officer who has had the ability to communicate with the spirit world since childhood. He has been profiled on A&E, The Biography Channel and many TV specials, and is a frequent guest on radio shows, including Coast to Coast AM. In addition to giving individual readings and hosting group forums, Chuck has assisted numerous law enforcement agencies across the country in their on-going investigations. Private Readings take place in Middleburg, FL,  Phone Readings are available and can be booked on the easy to use calendar! 

James Van Praagh
World-renowned psychic medium, teacher, and co-producer of the CBS drama The Ghost Whisperer, highly recommends Chuck for psychic mediumship readings and lists Chuck on his website as a trusted medium and Psychic Detective.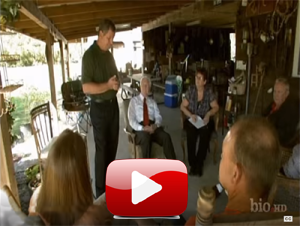 The Biography Channel and A&E's Psychic Search featured Chuck Bergman for a missing persons case in Jacksonville, Florida. Police detectives who had been working on the case for six years had hit a dead end.
"You hit it right on the head.  Yes, that's what happened here." – Detective Reeves, Jacksonville Sheriff "Actually,
as a detective who's worked homicide, I was amazed at some of the things you came up with. You were right on target on a lot of these things… I think I'm more of a believer now than I ever was." – Detective Reeves, Jacksonville Sheriff "I was absolutely skeptical coming into this.  It was very surprising that Chuck was able to find some of the locations.  He gave us information that I knew to be factual with the case." – Detective Rhoden, Charlton County Sheriff.
Communication with the other side is a three-way communication that requires 100% participation from you, Chuck and your loved one in spirit. In this video all three elements were met and the results are absolutely amazing!
Highlights from Actual Phone Sessions

This has become my favorite t-shirt! 
When I wear it I receive positive comments. Everyone wants to know how I found it.
My good friends Bob and Caryn in Sarasota Florida created and produce the shirt through Suncoast Apparel and Promotions. They can be contacted at info@suncoastapparel.com 
It's simple … Order one!